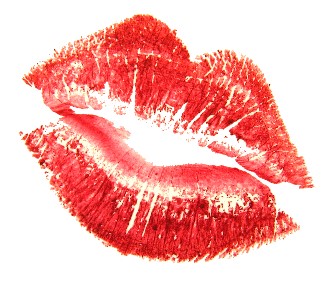 Keep Your Marketing Messaging Simple
Turning the mundane into something interesting is a bit of a marketing artform, but there are times when it can go too far. When messaging is too complex or convoluted, it not only loses its impact, but it's in danger of also becoming confusing, or irrelevant. Whatever happened to "it does exactly what it says on the tin?
A while ago I stumbled upon a website where the vendor in question stated, in bold print on their homepage, that they designed, built, and installed innovative environmental control and security solutions. But what exactly was it they did? On closer inspection, they made doors. Yep, doors. It reminds me of the window cleaners that refer to themselves as "vision technicians".
In digital marketing, the words you use to describe yourself are particularly important as they are what search engines look for. If you make office doors, say you make office doors. I can guarantee you if I was in the market for a new office door I would start by Googling (other search engines are available) "office doors".
Here's another example. A few years ago, I was working with a client who provided telephony solutions for businesses that ran customer contact centres. In an attempt to differentiate themselves, they wanted to start using the term "customer engagement centre". Someone, somewhere, had decided that people don't just contact a contact centre, they "engage" with it. The problem was, over 70% of their target audience still referred to what they did as "call centre operations" they hadn't even fully embraced the concept of a contact centre.
There was a film back in the early 90s called crazy people, where an advertising exec asked patients in a mental health facility to come up with advertising slogans. The result was some refreshingly honest catchphrases, like Volvo: they're boxy but good. Granted, most of them wouldn't pass the censors nowadays, but the principle is still sound.
When developing B2B messaging, it's essential that you use the language of the customer. That means understanding the challenges your customers are facing and using plain-speaking English to communicate how your product or service solves the problem.
In the final analysis, grand statements about how your product or service will "transform, revolutionize or inspire" don't really mean anything if they can't be backed up with substantive evidence.
Keeping it simple, stupid, is a mantra that was first adopted in product design, but the principle is still relevant for marketers today. No matter how complex your solution, you need to be able to put it into language that all members of the buying committee can understand. Of course, one size doesn't fit all here, because the problem you are solving is different, depending on the stakeholder.
Start with one unifying principle and map the nuance of your messaging to suit the needs of your audience. If you're addressing the finance team, talk money. If you're addressing the operations team, talk about performance, if you're addressing users, talk about usability.
If you want to seal the deal, keep the message simple and tailor it to the specific needs of your target personae.