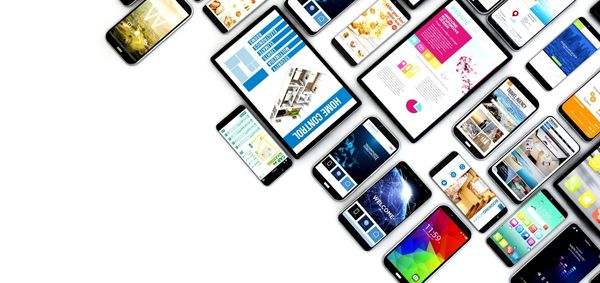 One of the key reasons to conduct UX (User Experience) analysis of your website is to increase conversion rates.
Quite often Cremarc sees clients who have a mature website, with thousands of unique visitors per month; however, these users are not completing key performance indicators on the site, such as form fills, asset downloads or newsletter sign-up. It is this kind of business that could strongly benefit from some UX analysis.
Increase website conversion with UX Research and Strategy
Increasing conversion rates is the holy grail for businesses, as small increases in conversion rates on a website can increase revenue exponentially, especially when products or services are high value; increasing your conversion rate by a single % could lead to several new customers and thousands in extra revenue.
Generally, UX analysis is broken down into two clear phases: UX Research and UX Strategy. You can find out more about these by reading our recent blog: The importance of UX design.
Here are some examples of how to increase your website conversion rate through conducting UX research and implementing a UX strategy:
Add strong attractive CTAs to encourage interaction
Implement live chat on a website to increase engagement
Introduce pop-ups with downloadable assets
Use open forms on key pages to encourage contact
Use colour schemes which appeal to your target audience… hint, when in doubt use blue!
UX design for seamless interactions
These are just some of the ways UX design can help to increase conversion events on your website. However, this is just touching the surface. During the UX research phase, an in-depth analysis of the website will take place, which aims to look at a whole host of areas, from site performance and page structure, to on site SEO and user centred design.
Good UX design can increase the opportunity for your users to make key actions on your site. Small subtle changes can make a significant difference to you companies bottom line. One of the key takeaways of any good UX design is to not make users 'think' about the interactions they are taking. The process should be seamless, intuitive and simple.
UX design for better Google rankings
Perhaps one of the biggest reasons to implement a UX strategy is because it now forms part of Google's ranking algorithms. Google actively rewards websites with strong UX practices, whilst penalising websites that do not.
SEO and UX go hand in hand. Good SEO practices should lead you ultimately to the correct decision for UX design. A good example of this would be naming conventions for CTA's or links on a website. Most SEO specialists know that it is not best practice to use words such as 'read more' or 'discover' as a CTA, but to instead describe the destination page as the link. This SEO optimisation is largely down to UX, as it is far better for the user to know the outcome of their click before taking the action.
For example, on an ecommerce site containing a link that sends users to purchase some headphones, instead of labelling a CTA with 'Shop Now' you could use, 'Shop Our Range of Headphones'. This subtle change increases UX and boosts SEO at the same time.
Mobile UX design vs Desktop
One of the most important aspects of UX design on a website is mobile compatibility. As of 2022 mobile web traffic accounted for 49.78% of web sessions compared to 50.22% for desktop (Source). This means that the mobile version of your site needs to offer the same seamless user experience as your desktop version.
With the invention of CSS and in particular frameworks such as Bootstrap, many websites are responsive design. Which means the rows and columns that make up a website collapse down to scale with the size of the device the page is being viewed upon.
I am sure we can all relate to visiting a website which isn't set-up for mobile browsing; the page appears small on the screen as all the content has been scaled down rather than collapsing. In a recent study, users stated that the primary reason for leaving a website on their mobile phone was due to the site not being responsive for mobile.
Good mobile UX starts with optimising and displaying content in a user-friendly and easy to assimilate way. If your web page on a desktop takes several scrolls of your mouse to reach the bottom, then on a mobile, even if responsive, this will seem like a never-ending page.
A UX strategy would begin to understand what messaging or content could be reduced, made more succinct or omitted for mobile users. Heatmaps are often used to identify content which isn't being interacted with on a mobile, then decisions can be made to rectify this.
If your website is not currently responsive for mobile visitors, then you are significantly damaging not only your UX but also your SEO rankings. Google announced a few years back that mobile responsiveness was now a key ranking factor for websites.
Time to implement the UX principles
There are clear benefits for conducting UX analysis. It is has been proven over the past decade that increasing UX optimisation on a website is directly correlated with increased conversion rates. However, good UX takes time, patience, understanding and research to get it right, but the small changes really do add up, especially when we are talking about thousands of visitors each month to your website. Cremarc has seen a big shift in client's adoption of UX techniques over the past few years and this trend looks set to continue.
Competition is tough, with more and more companies vying for the same digital space. UX design gives a clear and distinct advantage to those willing to design by UX principles. Increased conversion rates, lead to increased revenue. One of the best ways of achieving this is through the implementation of a good UX strategy.
Cremarc have years of experience of implementing UX strategies for clients; book a UX review with us today to learn more about how we can support and enhance your business in this area moving forward.