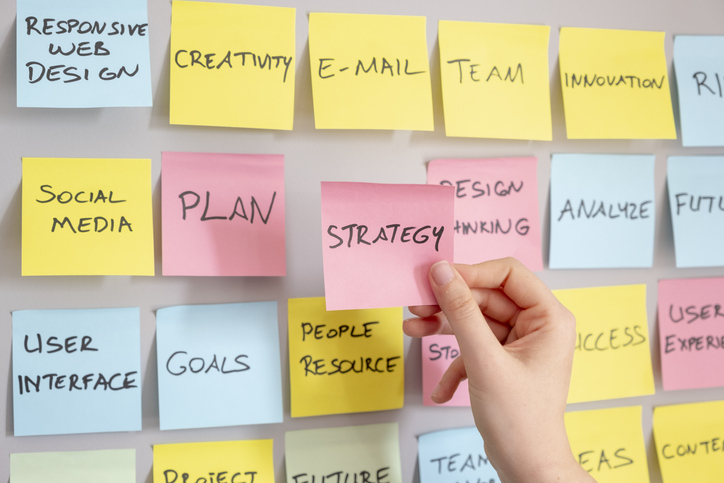 Understanding the Idea of an External Marketing Department

 
It's common for companies to hire an agency for specific marketing projects or a fixed duration. But how deep does this collaboration go? This determines whether the agency essentially becomes your external marketing department. 
An external marketing department is when an agency handles your marketing tasks as if it's their own department. For this to happen, your company's management must trust the agency enough to let them manage your marketing efforts externally. Usually, this kind of collaboration comes after working together for some time, building trust, and understanding each other's business. 
Why Having a Clear Plan is Important

 
As you work with an external marketing department, you'll be in direct contact with someone from the agency. This could be a person from your company's management who acts as a liaison between your company and the agency. 
Having a clear plan is crucial. Is this partnership temporary to help with a transition, or is it meant to be a long-term arrangement? The answer affects all the decisions made by the agency, shaping the course of action. 
When Does Outsourcing Your Marketing Make Sense?
Business Growth in Full Swing
When your business is expanding rapidly, hiring new employees and building a sizable marketing team can be slow and challenging. Finding the right candidates and completing the recruitment process can take 6-9 months. Do you have that kind of time? Also, not all recruitments pan out as expected. 
If your company wants to make the most of its growth spurt, an external marketing department could be a viable solution. In just a few weeks, you can tap into a pool of experts in various fields. Achieving this level of expertise internally would usually take years. 
Restructuring Your Company

 
Sometimes, as a marketing manager, you might need to pause and reevaluate. Whether it's letting go of some employees or undergoing a major restructuring, handling everything on your own can be overwhelming. This is where an external marketing department can step in and provide support. 
Enhancing Your Existing Team

 
If your internal team already includes skilled professionals like a copywriter and a social media expert, replacing them might not be wise. Instead, supplement their skills with an external marketing department. Bring in the agency's expertise to complement your team's strengths. 
Frequently, the best approach involves a collaboration between your in-house team and the agency. This synergy allows you to nurture your existing skills and bring in specialists as needed, ensuring you have the competitive edge required for success. 
In the journey of business growth, outsourcing your marketing efforts through an external marketing department can be a game-changer. By building a strong partnership, businesses can quickly access expertise, navigate transitions smoothly, and gain the competitive advantage necessary to thrive.