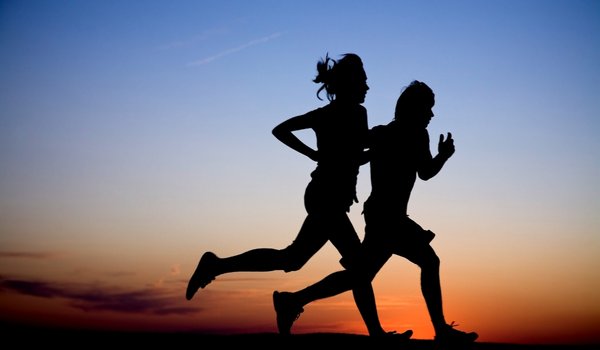 Like most people the Coville family has learned quickly to adapt to the changes that have been imposed over recent months. My wife has become quite efficient at cutting hair, everyone now knows what a 2m gap is and when things have to change, we no longer get upset – we just get on with it.
The best example of this is when the trip we had been planning for well over a year to Disney World in Florida had to be cancelled. After the initial wailing of disappointment, we regrouped and decided to spend a week in the Yorkshire Moors and probably had one of the most memorable holidays ever, and with it costing considerably less than Disney, everyone was a winner.
So what as this got to do with Marketing? Well for years now I have been barking on about the need for Marketing to be agile. If you simply repeat the same old marketing plan year in year out, you will get diminishing results. If there is any good that has come from the events of this year, it has been that businesses and marketers are now being forced to change.
Nothing Stands Still
It is true, we are in a world of continuous change. Even without Covid, the way people and businesses make purchase decisions, engage with suppliers, and consume content, is continually changing. What Amazon has done to the High Street is not unique. It is what smart, agile businesses and marketers are likely to be doing to you.
Without the intention of sounding patronising, companies and, in particular, marketing teams, have two options. Pause and wait for everything to get back to normal, or recalibrate, adapt and come out better and stronger.
Recalibrate Your Audience
You are likely to have a defined audience that you target. This may cover different sectors and the different people (personas) you focus on in these organisations. You need to recalibrate these audiences in light of the current environment. For example, certain sectors are definitely a 'no go' at the moment for new business as they have been hit hard by the pandemic. Also companies of a certain size may be finding it harder than others at the moment. The last thing you want to be doing is sending them your strategic vision when they are up to their neck in operational challenges.
Adjusting your focus to those audiences that are best positioned to be receptive during these times, is essential.
Adapting Your Message
You wouldn't try to sell double glazing to a man who's house is on fire, yet I repeatedly see sales messages arrive in my inbox that appear to be oblivious to what is currently going on and failing to recognise that what is important to me, has somewhat changed.
Smart companies are adapting their propositions and messaging to what is happing now, being highly sensitive to challenges that others are facing. It is vital to tone down the hard sell and adopt a more trusted advisor approach that acknowledges today's issues and delivers solutions and services that are relevant and can help now.
Overcoming 'Lockdown' Selling
Maybe I am old school, but I always predict future sales performance by how many new business sales meetings are currently taking place. With many businesses still on lockdown, apart from over Zoom, face to face meeting are not happing. In March it was natural to believe that normal business would quickly resume, however, with the summer almost over, we now need think differently.
Sales is the lifeblood of every company and we need to face up to the fact that normal selling is unlikely to ever return as we use to know it. For a number of years now, buying behaviours have been changing. The web has become the first point of call for many purchasing decisions and although many companies have been in denial, engagement with a salesperson has become later and later in the buying process.
Hopefully the drastic disruption that has taken place will force organisations to recognise the critical role that marketing has to play in driving sales – the importance of your website, the role of engaging content and the need to use marketing techniques to cultivate and nurture opportunities to a point where buyers are ready to talk.
Changing Your Approach & Trying New Things
The chancellor made a brutally honest comment that resonated with me. My take on what Rishi Sunak said was that where there are many proven economic policies to deal with a recession, we have never experienced a situation like Covid. As such, we do not have a rule book, but need to apply creative thinking to adapt policies to what is needed.
The same is very true to marketing right now. We can't rely on trade shows and events. There is not even much point in advertising on trains or at airports. We have to think differently and try new things.
What we do know is that people are spending more time online and consuming a greater volume of digital content. This means that your website has to change from an online brochure to an engagement tool. If your buyers are not at exhibitions, you need to go where they currently are and there are strong indicators that they are on social channels. People are talking more to Google than they are to salespeople. The Search Engine Optimisation project you have never got around to, is more important now than ever before.
I am also seeing far greater results from Account Based Marketing where content is specifically tailored and personalised to small clusters of target accounts, so that it grabs attention, resonates far better and kick-starts engagement.
How does the old saying go? "Fortune will favour the brave." Now is most certainly the time to be brave and take a bold approach to the market. You need to adapt, you need to be agile and most importantly you need to try different things that may be in the past, were outside of your comfort zone.
Gary Coville is the managing director at Cremarc, a marketing company focused on helping B2B organisations to execute highly effective marketing that engages their target audiences to drive revenue growth. You can reach Gary at gary.coville@cremarc.com or call the Cremarc team on 01932 856158.