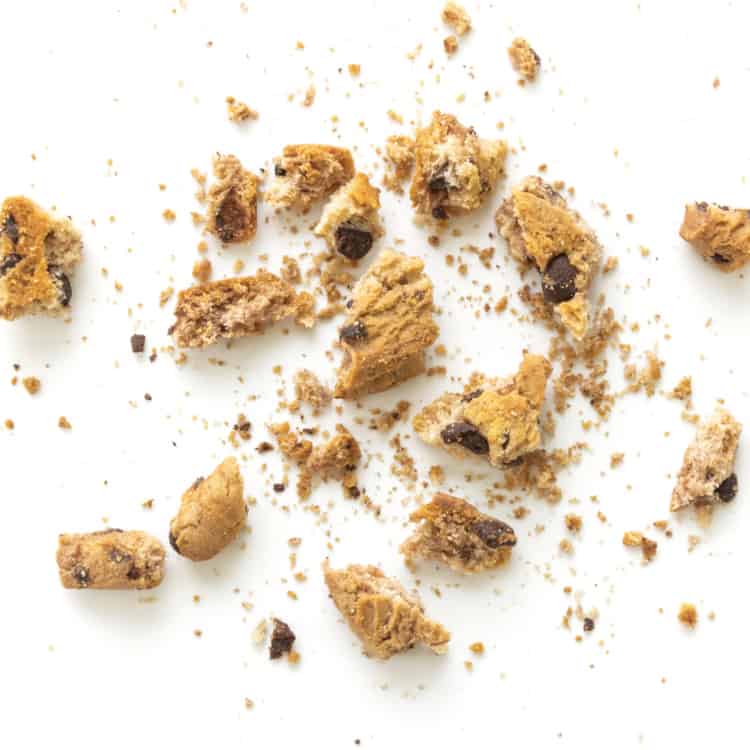 How to get ready for a cookieless future in five easy steps…
Marketing is never going to be the same again. That might seem a big statement, but it's true: our industry is stood on the edge of a colossal change and there's not many people that are talking about it or choosing to act quickly. 
So, what's the problem? What many people don't realise is that marketing analytics and advertising rely on third-party cookies, which allow analytics software to track our activity and collect our digital behaviour. With cookies being removed, this data will no longer exist.  
For an industry, such as marketing, which is driven by metrics, the idea of a cookieless future is a gigantic issue. The ability to use data to make informed decisions about marketing activity and to show campaign success (both to influence future campaigns and to also show success and growth from marketing teams themselves) will soon shift beyond what we're used to dealing with and, in some cases, will be removed completely. 
It might feel as though there's a huge meteor coming towards the world of marketing but there's still time to act.  
What are third-party cookies?
When talking about the 'cookieless future', we mean Google's removal of third-party cookies, not first-party cookies. First party cookies store some information on us to make website experiences more personalised to us, for example, automatic form fills. 
Third-party cookies are used in advertising to track and identify user behaviour and are used by ad tech companies to serve relevant ads to consumers. 
These third-party cookies allow for advertising activities like personalisation, audience targeting and analytics. 
Personalisation and audience targeting:  audience data, via third-party cookies, is used to serve users personalised ads, at different times. For example, showing one user one type of phone to buy compared to another user or audience segment.

 
Analytics:

 cookies allow us to track when a user clicks an ad and then goes onto a brand's website. This helps marketers easily track conversions and KPIs.

 
Whilst third-party cookies are exceptionally helpful to marketers, there's a growing movement that totally disagrees. Recent YouGov survey found that 72% of people in the UK list personal data as a key concern in 2022 – and that's just within the UK. In the last year, a group of European countries have banned the use of Google Analytics. Italy just joined Holland, France and Austria in legislating that Google Analytics falls foul of data privacy laws, specifically GDPR. Some are allowing GA, but with huge limitations that make it practically impossible to use anyway. 
 Without having all this data that we have been used to for many years, there is no doubt that advertising will be difficult, but there are things that we can do. 
How have marketers reacted to a cookieless future?
 As you can imagine, many advertising agencies and digital businesses were not happy about Google announcing the removal of third-party cookies as it hugely disrupts their business and will impact growth.  
GetApp and Hubspot have begun researching potential marketing impact. In a recent survey, the below was the current temperature of marketers: 
41% of marketers believe their biggest challenge will be their inability to track the right data.

 

44% of marketers predict a need to increase their spending by 5% to 25% in order to reach the same goals as 2021.

 

23% of marketing experts plan on investing in email marketing software due to Google's new policy.

 
However, the goalposts keep moving. Whilst Safari and Firefox have phased out third cookies in 2022, Google has been quite slow to action. The delay and the time taken is due to them working closely with advertising companies, as well as planning an analytics solution. Because of this, Google have announced a second extension to phase out the use of cookies by the second half of 2024, which was originally set for 2023. 
So, what's the solution to a
cookieless future
?
1. Invest in first-party data
This first tip is in first place because it is the most important. The great and obvious thing about first-party data is that the user has chosen to give you their data. The mistake that marketers make is that, often, how they try and collect that data is boring. You cannot forget that this is all about a value exchange: if you aren't offering something of value, you aren't going to get first-party data. 
The removal of first-party data will lead to marketers being more creative about their marketing. Great content will not just be the anomaly but the norm, and we will see more gamification than ever before. This is going to be exciting for B2B marketing – who knows, we may finally move beyond the go-to internally-led whitepaper or the email address pop up…  
2. Creative is critical
Being more creative shouldn't be a suggestion, but I'm afraid it is because we are still seeing mundane and generic B2B campaigns. I'd be very happy if I never see a stock image of a server used for an IT or cyber security campaign ever again…  
The removal of third-party cookies will mean that things like remarketing will be gone forever, therefore making a great first impression will be more important than ever. Creative has to be at the forefront of everything we do: it must be memorable and impactful, so that we stay at the forefront of people's minds. 
3. Invest in paid social media activity
Advertising will change forever, but we will still have hyper-targeted paid social advertising in the B2B realm, and this must be a channel that is invested in more.  
Due to social media platforms owning demographic and career data, we can continue to target B2B consumers. 
4. Google Analytics 4
If you haven't already implemented GA4, do it today and make sure that enhanced tracking is set up. Why? The current Google analytics as we know it will die out in 2023; the sooner you implement GA4, the sooner you can start collecting data whilst the current version of analytics is still running. The current version (Universal Analytics or GA3) can inform GA4, which means that when GA3 is no longer available, your GA4 will be more accurate at its analysis than it would be if you just switched it on once GA3 is dead.  
To put it in other words, the earlier you install it, the better and the easier your future lives will be. Trust me. 
5. Invest in Hubspot
Yes, ok, I might be biased as we're a Hubspot partner, but it really is the best CRM out there.  
With a huge focus on first-party data, you need to have a CRM where you can effectively nurture that data to deliver leads. Whichever software you use, it really is important that you invest in a great CRM system that can carry out marketing automation effectively. 
That was a lot to take in…
I know that was a lot to get your head round. Advertising is changing, invest in social, get a new CRM, get GA4 – there's certainly an extensive list.  
But, if you're feeling overwhelmed, remember that you're not alone. This is a changing landscape – and I may be cancelled by Google for saying this – but I don't think that Google has the answer or the solution to a post-cookie world yet. The key thing is that you start your journey now and carry out the essentials straight away. 
There might be other agencies writing about the future of marketing but they don't have what we have. If you need any support, even if that is just a conversation around your plans for the 'cookieless future' – please get in touch with me at: matt.berry@cremarc.com
Want to read more about digital advertising, read our blog post on Account Based Marketing.