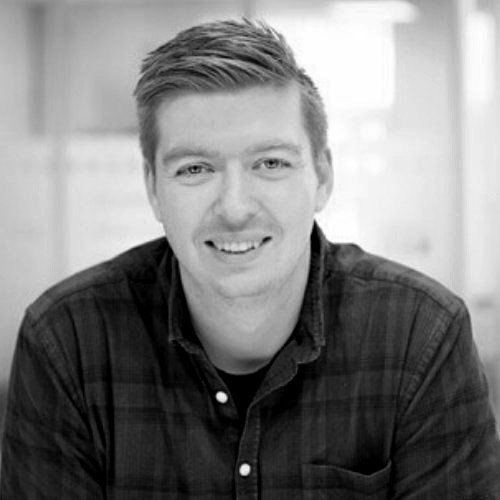 We interviewed Cremarc's new COO, Matt Berry, and discussed the flaws of B2B marketing and the rise of the B2B marketing agency, Cremarc.
1. Why did you join Cremarc?
I always knew that there was an unbelievable opportunity in the B2B space for a focused agency. Unfortunately, most B2B marketing from agencies is mundane, boring and lacks creativity. At some point B2B marketing forgot that they are still marketing to people and it is people that buy from B2B companies.
I wanted to find an agency that already had incredible foundations, a great client base, a talented team and a strong vision. Cremarc had all of those in abundance!
2. What is wrong with B2B marketing?
Where to start? The fundamental issue with B2B marketing is that it is all the same. If we look at the B2C world, we are seeing incredible marketing campaigns that are inspirational, progressive and creative. But, for some reason, this has not translated to B2B.
A big part of the problem is that we still use the phrase B2B. We are not marketing to a 'thing;' we are marketing to people.  If we continue to think like this then marketing will continue not being as effective as it can be. The phrase 'B2B' should relate to certain sectors, not a way of marketing.
We see marketing from other agencies that simply goes through the motions – creating campaigns and content that is boring and ineffective. It really is time for that to change.
Not only do we carry out B2B marketing, but we research and review it as well. It really is amazing how frequently we see campaigns that have poor creative, websites that haven't had any UX time spent on them, or even worse, activity focused solely on the bottom-of-funnel. There is a real lack of understanding of what the expectations of today's business-buyer really is – nearly three-quarters are millennials after all.
3. Before Cremarc, where did you come from and what was your role there?
My previous role was at an agency called Hallam, based in Nottingham. It was an incredible place to work and I was there for just over 5 years. I joined as a digital marketing consultant, then for my sins, joined client services, became Client Services Director and left as the Commercial Director.
I feel extremely honoured to have worked at such a great agency with incredible clients and incredible colleagues. Hallam is not a specialist agency in the B2B market, and this was one of the key reasons for the move. The ambitions were to be a European leader for all brands, not B2B brands. I wanted to move into a specialist B2B marketing agency.
4. Give us a brief overview of your role at Cremarc
Where to start? My role at Cremarc is really varied but is anchored behind our mission of becoming the best B2B agency in the UK. Other than our HR and sales, I am pretty much responsible for everything else. No day is the same, but every day is focused on incrementally making us a little better.
I was brought in to support and stay true to the things that we believe keep us ahead of the other agencies in our market: strategy, creativity, integrated marketing, flawless execution and in-depth reporting.
5. What are the next steps for Cremarc
We are ambitious and this reflects in our plans. We have invested heavily in our team and technology, which was our first priority, and this has already led to phenomenal growth. Next is for us to be recognised for the great work that we are doing, which in turn will mean more progressive brands and ambitious tech companies will want to partner with us.
6. What do you think will be the biggest thing to impact B2B marketing over the next 5 years?
This is by far the easiest to answer. The death of cookies is going to change marketing forever and it has already started. I really don't think many brands are prepared for this and truly understand the changes that I think it will bring.
For instance, we will no longer be able to track activity through analytics tools such has Google Analytics. Therefore, we will not be able to understand the behaviour of users. This means that we will need to be more focused on the effectiveness of that first interaction with a potential customer, as well as the absolute focus on first-party data combined with marketing automation.
7. If you could impart one piece of knowledge/advice to B2B companies, what would it be?
I think that would have to be around the importance of creative in marketing. A recent stat that I saw claimed the average person sees more than 6,000 ads per day. The problem with is, with that many ads, they just turn into noise. You have to cut through that noise with creativity; if you cannot capture the eye, it is impossible to get your message across.
Want to read more about digital marketing? Read our blog post on how to cope with a cookieless future.