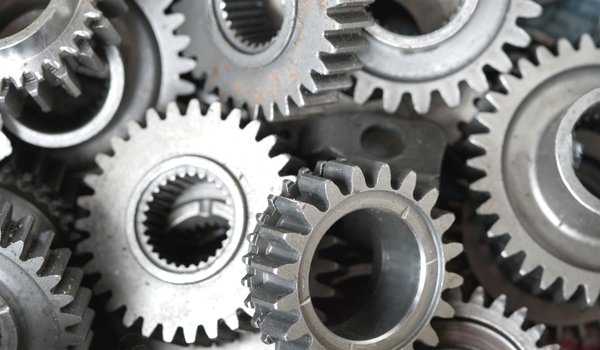 Marketing Automation Techniques – 4 things you can do
I've got twins who are now 9 years old. It's great; they are an inquisitive dynamic duo; I get away with nothing. Their stock phrase is 'why?' sometimes supplemented with 'why not?' – you get the picture. Why this is so great is that they let nothing go, they always want to know more, they always want to push the boundaries and go that little bit further.
So, what have Gary's twins got to do with Marketing Automation Techniques? Let me be controversial; most organisations using Marketing Automation are only scratching the surface of the value they can get from their investment. The main reason is they stop asking 'Why' and stop thinking 'What If'.
I want to challenge you – here are just 4 areas where I regularly see organisations failing to power-up Marketing Automation to its full potential.
LEAD SCORING
When was the last time you reviewed your lead scoring model? If this was more than two months ago, Why?
Lead scoring is the ultimate tool to distinguish between someone who is 'sort of interested' from someone who clearly shows 'intent' to purchase. Getting this right is a game-changer. But let's be realistic, it's near on impossible to get it right out of the blocks, so this is why organisations who set-up lead scoring never to return to it is missing an important trick.
What I recommend is to review those leads that turn into opportunities. Try to understand the common behavioural traits across them and use that to refine lead scoring. It is vital that you think about lead scoring as a form of qualification, ensuring that leads are passed at the right time to your business development teams.
SEGMENTATION
The more personal you can get with your marketing activity, the greater its impact and stronger the results. With Marketing Automation, you can segment across multiple factors. For example, I will segment an organisation profile considering industry, company size, etc. I will then further segment by contact profile, i.e. their function, role and seniority. Where I have captured specific areas of interest, I also leverage this in segmentation. Get all this right, and you precisely get the right message to the right person.
But you can get even better; I also use behaviour elements to segment. For example, combining the lead score and behavioural attributes enables me to segment my audience by top, middle and bottom of the funnel and then target slightly different messages to these groups. In essence, what you are doing is ensuring that the right message to the right person, as defined above, is delivered at the right time.
AUTOMATED TRIGGER & NURTURE PROGRAMMES
This is an area that I get really animated about, the scope of possibilities to do clever stuff here are endless. Unfortunately, many organisations kick off their Marketing Automation deployment by simply replacing their old email marketing engine and sadly, this is where it stops, Why?
Automated Programs (APs) can change your life and exponentially improve results. For example, a prospect downloads some content from your website, and this should trigger an AP that starts navigating them on a journey, not only cultivating their interest but allowing you to measure where they are in their buying cycle.
Combining automated nurture programs with your lead scoring is also an area where you can generate significant value. The reason I hear all the time why leads don't convert into opportunities is that they are followed-up by business development too early. Having a process you can analyse and continually improve to nurture to that 'right time' is critical.
CONNECTING THE DOTS – MARKETING TELEMETRY
I have saved the best one till last. Everyone recognises the need for marketing to be driven more on fact (data) than on opinion. Measuring every element of the digital journey is key, but in most cases, data is only accessible in silos, and it is challenging to connect the dots.
With the right strategy behind your Marketing Automation deployment, you can get closer to having complete visibility of your Marketing Telemetry. You can see cause and effect. People engaging with your social are likely to go on then and visit your website. When an AP is applied to a call-to-action, the time taken to progress down the funnel is accelerated by X days. More people engage with content A than content B – all of these insights enable us to understand our marketing effort's impact on business outcomes better, return on investment, and continually improve effectiveness.
Marketing Automation is not an insignificant investment so failing to squeeze every piece of value out of it is a missed opportunity. At Cremarc we were one of the first organisations to embrace this technology. Today, we are supporting clients to maximise their investment in Act-On, HubSpot, Pardot and Marketing for Dynamics to name but a few.
If any of the Marketing Automation Techniques discussed above resonate or you just feel you could be doing more, I would be more than happy to have a quick chat and explore how we can help. You can contact me directly, gary.coville@cremarc.com.