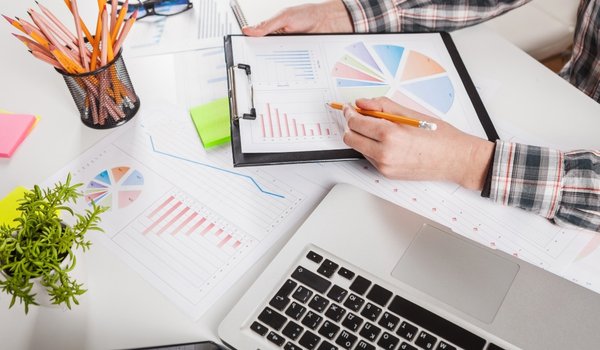 It's amazing how quickly we have been able to adapt, viewing toilet paper as a precious commodity, crossing the road to avoid someone coming the other way, DIY haircuts and home schooling…. well, maybe some things have been tougher than others.
Marketers have also had to adapt to a new world where there are no face to face events, sales people are effectively grounded and some campaign messaging is simply irrelevant under current circumstances. How we change the way we market is a discussion I have been having a lot over the past few weeks and thought I would turn the table and reach out to some friendly marketing leaders and ask them the question – some interesting views:
WILL MARKETING BUDGETS BE CUT?
As we enter tough times, it is inevitable that marketing budgets will come under pressure which makes it even more important to focus on areas that are cost effective in engaging with our target market.
"I'm sure many organisations will see the chance to reduce the marketing budget to cut costs; it's one of the easiest ways to save immediate funds, but brands really need to be stepping up and investing in the right kind of marketing now." Robert Wint, Senior Digital Product Manager, Temenos.
"Seems inevitable marketing budgets will be cut for many, however this may not be as challenging as it sounds when you take into account the reduced spend on physical events and some brand awareness initiatives that are difficult to show ROI." Anna Bancroft, Marketing Manager, Block Solutions.
WHAT DOES THE FUTURE HOLD FOR EVENTS?
With all major events cancelled for the time being, we have to question how quickly confidence will return in attending large tradeshows, conferences and forums.
"We had a programme of some 120 events; almost all have gone for now. We are building our virtual event programme but with a strong community orientation, 'The Coffeehouse' theme." Jeremey Langley, CMO, Board Intelligence.
"An increase in virtual events is inevitable. Setting up and promoting successful virtual round tables, panel sessions with experts and virtual demos are going to be more prevalent." Laraine Geddes, Head of Marketing, Advanced.
We do need to be cautious. Simply switching all of our events to online virtual events is not likely to generate the results we are looking for.  Virtual events have a role, but they are not the full answer.
"Things need to change and for me virtual events don't plug many gaps. Why commit to many hours or even days of an online expo when you can browse a lot of content in your own time from many diverse sources?" Andrew Mennie, CEO, PrecisionPoint Software.
IS DIGITAL MARKETING MORE IMPORTANT THAN EVER BEFORE?
The answer is obviously yes. More people are engaging with businesses online and searching for the information they need to help them and support purchasing decisions.
"I think we will see a big uplift in the use of digital channels. People appear to be desperate for information, one of our partners has seen a 220% increase in website traffic and over the Easter period we saw a 16% month-on-month uplift of visitors where we would normally see a drop. So a focus for me is developing our core value propositions, redeveloping our website to ensure these propositions are reflected and optimising for search so we can get our share of what seems to be an uplift of web traffic." Anna Bancroft.
"Our website and attracting buyers through it takes on greater importance, or perhaps the new normal is forcing us to wake-up to what was already happening pre-lock-down, i.e. buyers were browsing websites and content as part of their buying process whether we were aware or not." Andrew Mennie
"As an organisation that is channel focused, we leveraged events to raise brand and solution awareness to generate pull for our channels. We now have to rethink this and use digital channels to achieve these objectives." Joanna Liem, CMO, Cirrus Response
WHAT IS THE ROLE OF CONTENT?
There is consensus that content is king, whether people have more time to read or the lack of other sources has fuelled a greater appetite for content. However, the golden rule is that this has to be relevant, interesting and informative.  If you serve up content that is dull and meaningless, you can't expect people to return.
"Understanding customers and the market is going to play an even more important role to enable us to develop dynamic messaging. Ensuring our messaging fits with the current state of play with dynamic messaging as things move quickly is key." Laraine Geddes.
"Loads of opportunities to add value and we have had to look hard at our content to ensure it really is value-add and not to me, me, me. So, had to rethink a lot of campaign messaging for tone-deafness." Jeremy Langley.
"Businesses really need to think differently right down the funnel, from identification of the right proposition, to how you communicate it and also how you can showcase the right solutions to close business. It's going to be crowded, so the normal rules for being creative will be key to get the cut through you need." Robert Wint.
HOW DO WE WORK SMARTER?
With sales people grounded, less opportunity to generate engagement from networking and potentially tighter budgets, marketers have to look at how they change what they do and work smarter to generate the results they need for the business.
"The challenge of doing more with less is significantly easier when you use tools like Marketing Automation.  Automating workflows and nurture programmes saves valuable time and tools like lead scoring allow you to make data-driven decisions, ensuring you're focusing on the right opportunities." Anna Bancroft.
"Field sales have become inside sales and we have to equip them accordingly. Investing in data and building sales cadences and providing enablement tools is key. Essentially we are being forced to have a big focus on process and discipline." Jeremy Langley.
"For small businesses operating on tight budgets, often without dedicated marketing resource, this is quite a challenge of strategy and prioritisation." Andrew Mennie.
WHAT DO YOU THINK?
We would love to hear your thoughts or invite you to one of our 'coffee break' sessions to explore with other marketers how to turn this challenge into an opportunity for marketing brilliance. You can reach out to me at gary.coville@cremarc.com.