ID Quantique
Revolutionising the power of lead generation for one of the world's leading quantum companies.
Cybersecurity
Quantum Technology
About ID Quantique
ID Quantique (IDQ) is a pioneer in the emerging field of quantum technologies. Established in 2001 its mission is to harness light to develop and industrialize advanced quantum products and technologies for organizations to ensure long-term protection of data and public safety.
Based in Geneva, Switzerland, IDQ is a global leader in the development and commercialization of quantum safe security and quantum sensing solutions. It has two primary target audiences.
The first is research and academia, where quantum sensing products are used to advance fields such as quantum physics, life sciences, oil and gas exploration and self-driving vehicles.
The second is cybersecurity, where random number generation and key distribution solutions are used to protect sensitive and mission-critical data across a wide range of industries.

The challenge
Whilst the world of quantum technologies is still relatively new, it has seen exponential growth in public and private sector investment in recent years. With a CAGR of over 30% expected between 2020 and 2030, the marketplace is becoming crowded with start-ups.
During aggressive market expansion, organisations that are looking to develop a long-term reputation need to establish a clear go to market proposition, reach and engage with as many prospects as possible. A long-term client, IDQ had seen year on year growth in terms of site traffic – a key indicator of overall awareness and engagement, but external investment had seen a renewed emphasis on lead generation and attribution.
In order to determine where best to spend its marketing budget, IDQ would need to know which channels were most effective at engaging prospects and which were generating the most leads.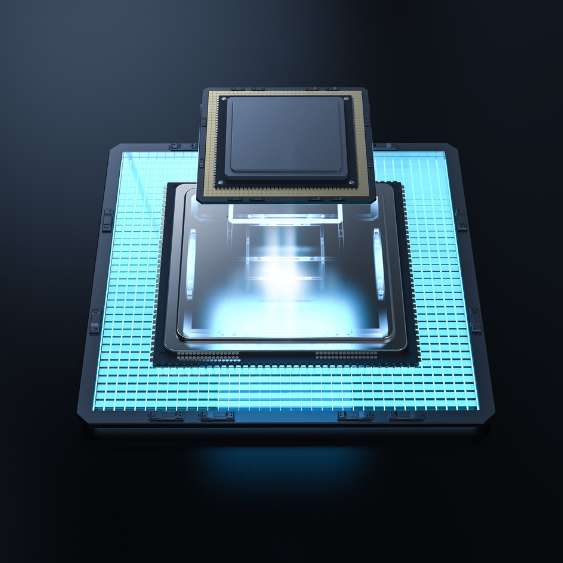 Why Cremarc?
Every year marketing budgets come under review, and customers are challenged to understand where they get the biggest marketing bang for their buck. This is why clear visibility of marketing telemetry, and strategic analysis of the data, play a vital role in budget and objective setting.
Cremarc works closely with clients to identify relevant KPIs, benchmark performance, and set realistic targets for each channel employed. IDQ leverages multiple channels for communication: Google Ads (both display and search), Email, Social Media, (LinkedIn and Twitter) and the syndication of content to third-party platforms.
As a multi-disciplined digital agency, Cremarc are able to support the client across all aspects of the marketing mix, from strategic guidance to technical expertise, copywriting and creative. Working in harmony, these elements form the basis of IDQs demand and lead generation programs.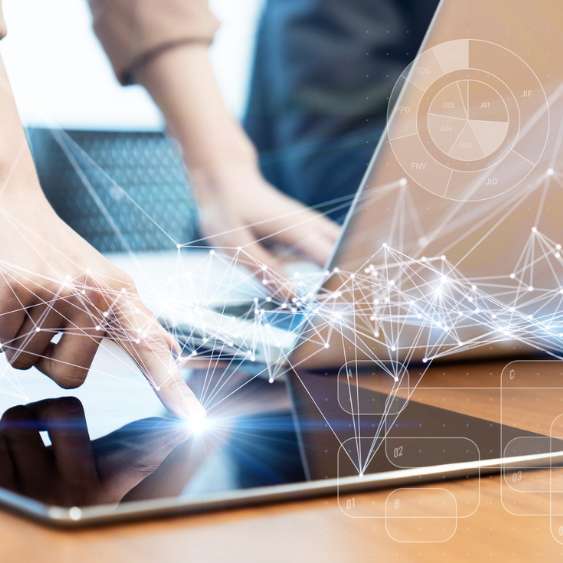 Technical expertise
With such a complex technical proposition, it is essential for IDQ to partner with an agency that understands both the nuances of the technology they provide and the motivations of the audiences they are targeting. The average client/agency relationship lasts 3.2 years (according to the Drum). It is testament to the shared success of both parties that IDQ has been a client for over 7 years.
Building a strong foundation
Visibility and accountability are at the heart of the client/agency relationship. For IDQ, custom data studio dashboards were created to make visualisation and analysis of performance simpler. Integration between IDQs CRM and marketing automation platforms enabled closer targeting of contacts during outbound activity and accurate attribution of leads, with every form submission accompanied by source data and automatically allocated to the relevant campaign for follow up.
Weekly engagement focuses on day to day execution of tasks, with monthly reviews of activity and results across all active channels. Quarterly strategic reviews allow for longer-term analysis of trends or course correction where necessary. Finally, the annual client review focusses on the effectiveness of each channel in terms of reach, engagement and lead generation.