Redcentric
Redcentric is a managed service provider, delivering highly available network, cloud and collaboration solutions to both public and private sector organisations.
Fintech
IT Services
Managed Services Providers
SaaS
The outcomes
Redcentric is a managed service provider, delivering highly available network, cloud and collaboration solutions to both public and private sector organisations.
Conversation rate from MQL to SQL up
Form-fill completions increased by
Marketing qualified leads up by
Redcentric
Redcentric is a managed service provider, delivering highly available network, cloud and collaboration solutions to both public and private sector organisations.
Aim listed in 2013, redcentric have grown to 450+ employees, delivering value to over 800 customers from six locations and four uk datacentres.
Their focus is to deliver assured availability that organisations can rely on to improve productivity and performance. They enable organisational agility to address operational, financial and regulatory challenges at speed, and facilitate smarter working, empowering their customers to connect, communicate and collaborate
The challenge
Redcentric had been evolving, both in terms of their strategic direction and the propositions and solutions they were offering to their target markets. Like many businesses, their website had not kept pace with their evolving propositions or the way they wanted to engage with their audience. In simple terms, their website was no longer fit for purpose.
They fully recognised that buyer behaviours had changed. Their target audience was spending far more time online, researching what was possible, the solutions available and the credibility of potential partners. They needed a website that could support this digital journey and be a pivotal part of their digital marketing focus.
Key to this was articulating their story in a way that is aligned to the needs of the different personas within their target audience. To create a website that was easy to navigate, resonated with, and provided what was needed by each persona. A website that could support every step of the buyer journey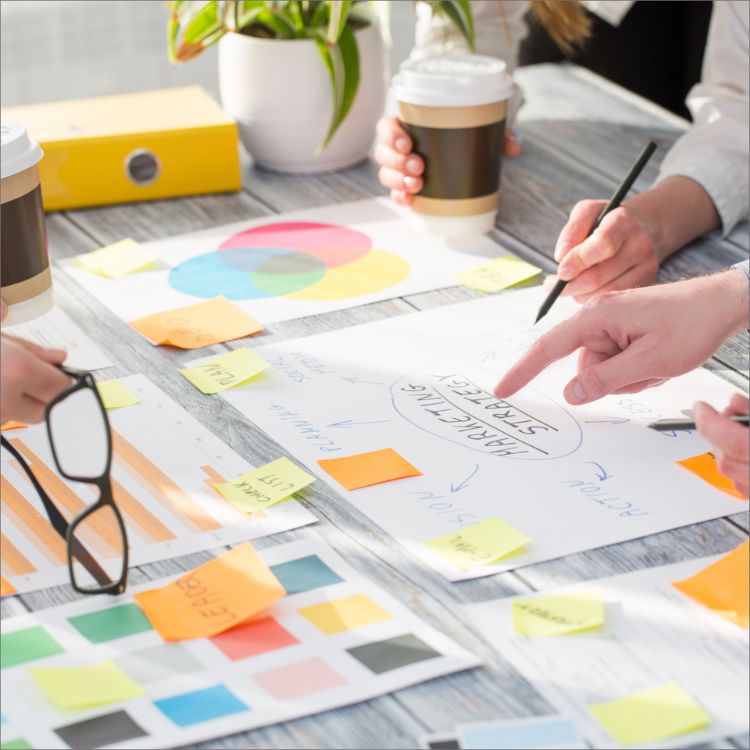 "We spoke with some highly recommended agencies and the way that Cremarc interpreted our brief changed our thinking about what could be achieved. Their insight made it clear that we needed a marketing partner who really understood our propositions and the audiences we needed to reach."

Mily Donoghue
Marketing Director, Redcentric plc
Why cremarc
Redcentric acknowledged that simply refreshing their existing website would be a compromise, and to achieve their goals and aspirations they needed a full reboot. They also recognised that internally, they were too close. They needed help from someone who was capable of looking from the outside in.
Redcentric approached a wide range of agencies including some they had worked with in the past and some from outside of the technology sector.
Cremarc took the time to truly understand the client need, and produced a proposal that was fresh and exciting, but also rooted in a detailed understanding of Redcentric propositions and the audiences they wished to engage.
Built on a shared understanding
Like all successful projects, we started off on the right foot. The scoping workshop and the persona mapping ensured that there was absolute clarity on redcentric's audience, solutions and positioning. This meant we were able create a site map that was fully aligned to the desired user journeys, and page wireframes that would deliver the content required by each persona.
This level of clarity at the start of the project was invaluable. It ensured that every decision could be taken against a reference point of what we were looking to achieve
Design that works beautifully
Because we understood the audience and the brief so well, we were able to produce initial design concepts that were remarkably close to the final design. We followed our proven approach of developing visual concept mood boards and then applying them to wireframes to deliver a full design for each page type.
By capturing the eye you gain the full attention of your audience. An illustrated message has more impact. Cremarc design extends beyond how things look, to consider how they function – for example, intuitive navigation ensures your audience follows the path you want them to take.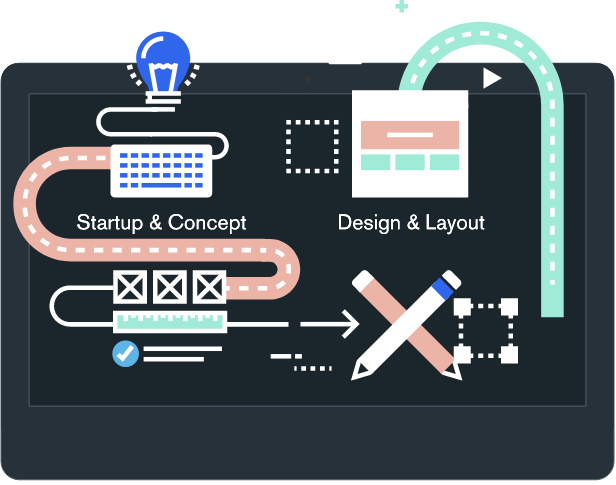 Content that engages and converts
Our understanding of Redcentric's propositions meant that Cremarc was able to do the heavy lifting on the copy. This took a huge burden off the Redcentric team, who never had to start with a blank sheet of paper and instead simply had to review, improve and approve.
With a focus on creating journeys that drive successful conversions, page content was written in a way that optimsed search while at the same time ensuring that it was engaging for our target personas. The on-page messaging was supported by prominent calls to action and both gated and ungated content to engage the person browsing.
Agile and methodical project management
Shortly after the project commenced in September, an already aggressive timescale was tightened. A compelling business need pulled go-live forward to the start of December. Although this placed additional pressure on the team, we knew that with meticulous project management, we could make this happen.
We managed every detail of the project and, in particular, the interdependencies between tasks. Not only did we drive those elements within our direct control but we also ensured that the Redcentric team knew what was required of them, so that there were never any surprises.
"As a team, Cremarc was a pleasure to work with. Their people, expertise and experience added considerable value to every part of this project and made a huge undertaking feel easy. We have had tremendous feedback from all stakeholders on our new site and we are already seeing a significant impact on the business."

Emily donoghue, marketing director
Redcentric plc