Capita
Capita is one of the UK's biggest outsourced business services organisations. Cremarc helped its sales team open doors that had previously remained shut – with powerful results.
Managed Services Providers
Capita
Capita needs little introduction to most readers: It is one of the UK's largest consulting, transformation and digital services business outsourcers. Capita prides itself on providing innovative solutions to help businesses and the public sector operate effectively and efficiently whilst transforming customer and citizen experience.
The challenge
Capita's IT services division came to Cremarc for help with a specific challenge: while the sales team had successfully sold Digital Transformation service into a number of public and private sector organisations, they had been frustrated by being unable to unlock opportunities identified at a number of other major organisations. Within these organisations, which ranged from mobile telecoms and public transport providers through to NHS Trusts, there were common challenges: the team either knew exactly who they wanted to speak to but were unable to get past the gatekeepers to in initiate a conversation, or they knew staff were changing and were keen to make a great first impression to open doors. Traditional marketing had appeared to fall on deaf ears, while sales calls were largely batted off by reception.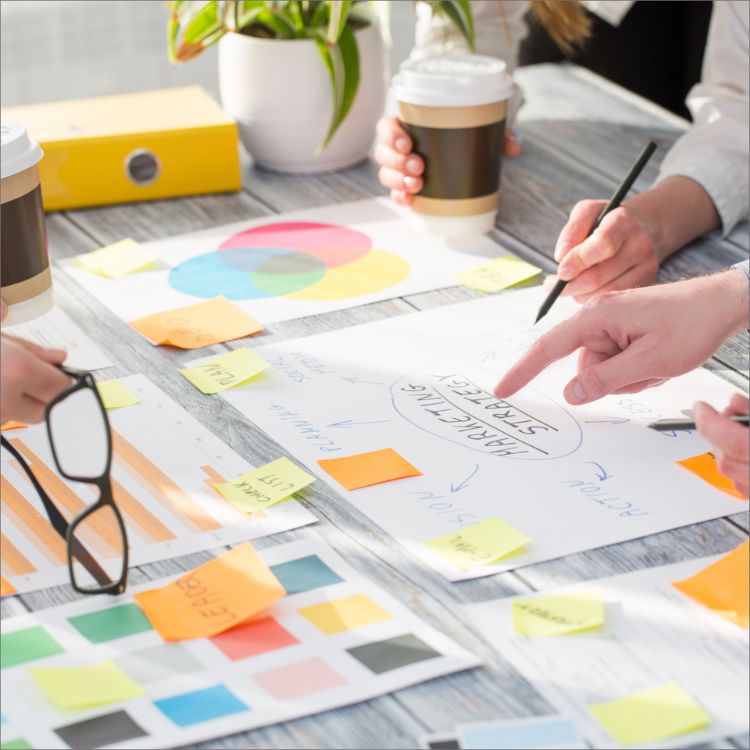 Why Cremarc
It was clear that a fresh approach was required. Having worked with the Capita team on a number of previous projects, the team knew we had the right mix of creativity and subject matter knowledge to not only catch our prospects' eye, but to deliver a compelling reason to pick up the phone to the Capita team. And it was important that what we said supported – and was supported by – any future interaction with the sales team.
An ability to think outside (and inside) the box
In marketing, brand recognition can be a double-edged sword. And one of the challenges when working with a brand as large as capita is that many targets have already formed an opinion long before contact is made. Breaking down those assumptions in a way that is surprising, without damaging the global brand was key to our success. Working initially with Capita's Account Managers to develop a picture of our target businesses, Cremarc then set to work understanding in more detail the personas within each organisation and creating individually tailored messages to each. By the time we'd finished, we'd identified an audience not of faceless senior managers, but of ex-cricketers, trance fans, trainee pilots and more, giving us the personal 'hooks 'we needed to develop direct mail content that our targets couldn't help but respond to.
The result was personalised, subtly capita branded boxes with uniquely chosen "talking points" – A battered, 1985 copy of Wisden for the ex-cricketer, a flight computer for our amateur pilot, and a 'Transformer' toy for our transport contact (don't ask…)
Working hand-in-hand with Sales
A critical factor in the success of this project was Cremarc's ability to work hand-in-hand with the capital Sales Account Managers. Direct Mail activity was supported by a campaign of personalised emails , before ultimately being passed to sales for follow up.
By ensuring account managers were fully bought into our approach and were kept informed of their accounts' parcels contents, along with postage and acceptance dates, we were able to ensure follow ups were timely, co-ordinated and consistent in their message.